| | |
| --- | --- |
| A spoof deposit receipt from Intuit Quickbooks | |
One of the features of the Quickbooks accounting program is the facility to send customers invoices via email. Unfortunately, phishing criminals are using this facility to send scams. As the emails are generated by Quickbooks they will appear as a legitimate vendor using QuickBooks. If you take the bait, the invoice will be paid directly to the scammer. Even worse is that some payment requests can require that you input your bank account details. So the criminal will also receive your bank account details.
What does the email look like?
Here is one variation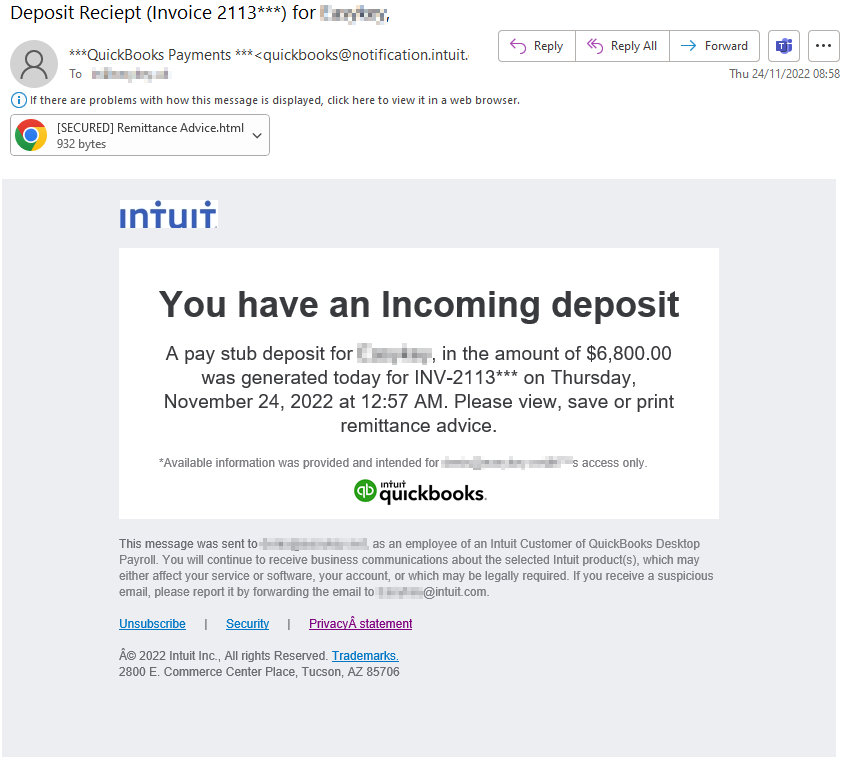 What if I opened the attachment?
If you have robust up-to-date AntiVirus protection it will probably have blocked most dangerous links. To make sure you should delete the email and then carry out a full scan. If you're not sure, please Contact Us for advice.